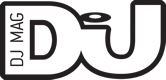 "Marco Corona knows how to bring the party" - DJ Mag
Bio
Marco Corona has been inserted in the DJ Blackbook, prestigious book where the best djs of the world are listed, published by the famous UK magazine DJ MAG. He played in many events and club such as example the "Heineken BPM Tour". Caribbean was the destinations of this tour, with a grand finale in Miami; another is the one-night "Soup", created by Chris Love (Cielo Club), in New York City where he has been special guest deejay. ... and South Beach? Marco has always been at home in Miami where he played in all the best clubs. Finally, but not least, it is worth highlighting his love for radios. He has collaborated with some of the best broadcasters, such as Radio Milano International.

Some clubs: Cocorico' (Riccione), Nikki Beach (Miami), Tocqueville (Milan), Mansion - Set - Opium Garden (Miami), Bolgia (Osio Sopra - Italy), Hollywood (Milan), Gryphon (Miami - Fort Louderdale), Lime Light - Propaganda (Milan), Hed Kandi Lounge (Miami), Gasoline - Punto G (Milan), The News Lounge (Miami), Lift House DeLuxe (Milan), Shocking (Milan) and many more...

Producer
Marco Corona has a long career as a producer and remixer. He has published songs all over the world by labels such as Universal, Emi, Nervous, Global Underground, Ministry Of Sound, Salted Music, Absolutely, Smilax and many others; in addition, he holds the role of A&R on the Krone Records label.

Remix, Rework & Cuts
Among the many remixes of his career there are works for Ultra Nate', Loleatta Holloway and Carol Jiani. Among the reedits Prince, Candi Staton, Jean Carne and many others.